The Rumi Concert is a stunning collaboration of artists, bringing the lyrical and spiritual power of Rumi to life in a remarkably moving performance, a multidimensional feast of poetry, music, dance and story. Poet and translator Coleman Barks performs the poems of Rumi, a 13th century ecstatic poet of unparalleled lyrical and spiritual power. He is joined by storydancer, Zuleikha, whose magic of dance, song and story animates the genius and rapture of Rumi's poetry. Together, they perform with world musicians such as Glen Velez, Eugene Friesen, David Darling, Jai Uttal, and poet, Robert Bly.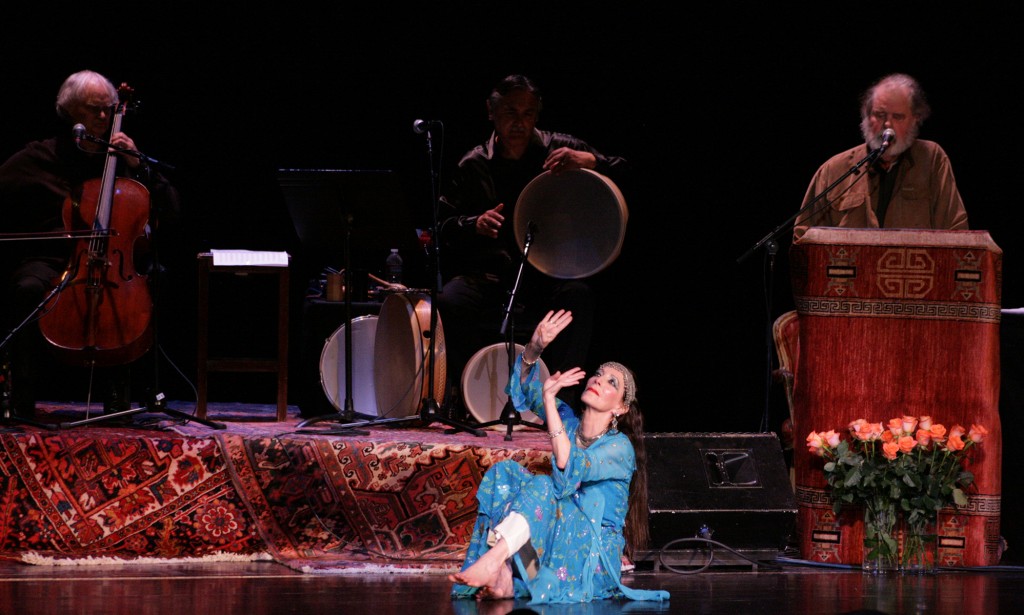 "Everyone feels close to Rumi, because he is a universal being. He can guide a lovesick soul's journey home. When we perform this poetry, we are really inviting our audiences to that same place." — Zuleikha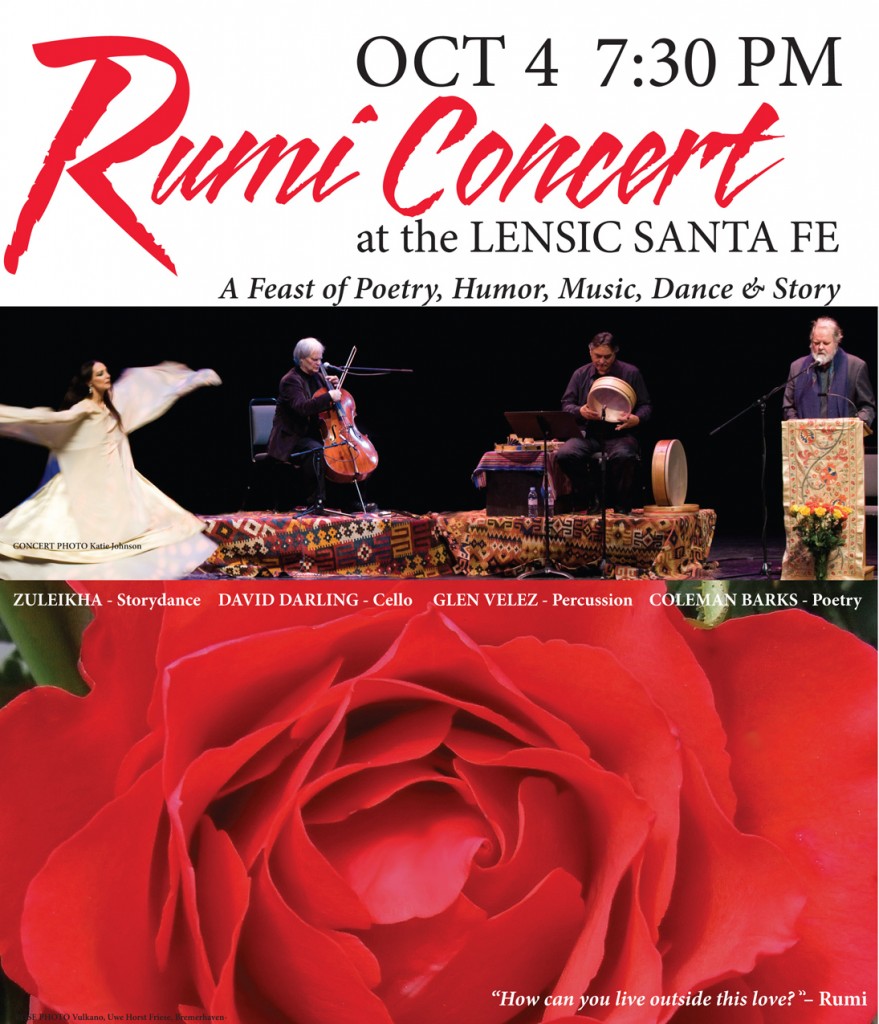 These performances take place in churches, theaters and conferences. The Rumi Concert has been performed in many diverse settings, including: St. John the Divine, NY; Princeton University Chapel, NY; State of the World Forum, CA; Pacifica Graduate Institute, CA; Institute of Noetic Sciences, CA; Hospice Center, MI; Medical Conference on Body and Soul, NC; The Lensic, Santa Fe Performing Arts Center, NM; Herbst Theatre, CA; and others.
"Rumi is revered by approximately half of the world's people…as the greatest poet of all time. But, his work has only recently become know in English-speaking countries. That was like us not to have heard of Shakespeare." — Coleman Barks, poet and translator of Rumi

"On behalf of the Asian Dance and Music Program, I want to thank you for an evening of glorious dance. Your wonderful movements that were sometimes caressingly beautiful and other times arrestingly passionate enhanced the rapture and beauty of Rumi's poetry. I found your rhythmic footwork very appealing when in sync with the tala patterns Glen was creating. Also, your ingenious style of storytelling, from the many comments I heard that evening enchanted the audience at the concert. In all, it was a very inventive performance in linking poetry, music and dance from the East and West traditions." — Ranjanaa Devi, Director, The Fine Arts Center, University of Mass. Amherst